What is the SCRE GRAPE TOUR?
SCRE GRAPE TOUR is a tourism for adults to learn more about grapes at SCRE, a fruits' farm that grows high-quality Okayama grapes and sells them domestically and internationally. SCRE is a long-established Okayama grape producer with a rich variety of grapes, including 30 original varieties.
Recommended for people like this,
Learning about wine and want to deepen my knowledge of grapes.
Looking for an activity that allows your family, company, or entire group to learn while experiencing nature.
Hope to grow your own grapes.
You can efficiently learn the history, basic knowledge, and how to grow grapes, so if you are a grape beginner, the more you know about grapes, the more you will become interested in grapes. Even if you already have knowledge of grapes, please come and see firsthand how quality is controlled and the latest cultivation techniques, and enjoy the depth of the grape.
Five Attractions of the SCRE GRAPE TOUR
Learn directly from experienced fruit farmers in Okayama.
SCRE GRAPE TOUR visits a fruit farm "SCRE Ltd." that has been producing Muscat of Alexandria for nearly 100 years in the Yoshio district of Mitsu, Kita-ku, Okayama City for three generations.
The Yoshio district of Mitsu, Kita-ku, Okayama City, has been one of the most famous grape-growing areas in Okayama Prefecture since the early Showa period. The Yoshio area has the best conditions for grape cultivation, with little precipitation, abundant sunshine, and well-drained terrain. The quality of the grapes produced there is highly evaluated not only in Japan but also overseas. SCRE is popular for visitors from Hong Kong, Taiwan, and other Asian countries coming to see the farms.
SCRE also sells juice made from grapes, and despite the high price of over 10,000 yen per bottle(375ml). Please visit the site to see the grape-growing techniques.
Able to have a close dialogue with professionals (farmers).
SCRE GRAPE TOUR is a 4-hour program, during which the seminar and farming experience are conducted by professional grape farmers from SCRE Ltd..
Participants can easily communicate with each other, so that they can listen to indepth discussions in a relaxed atmosphere. We hope you will enjoy the communication with the farmers about grapes.
Participants will be able to deepen their friendship by cooperating with each other, sharing their impressions and findings, and experiencing together.
SCRE GRAPE TOUR is an efficient way to learn by condensing the program content into four hours. The contents of the program are perfect as a gateway to learn about grapes, so we invite everyone from beginners to experts to join the program and gain a variety of insights.
Flexible itineraries(custom-made planning travel)
SCRE GRAPE TOUR is designed to make it easy for busy people and groups.
We will coordinate with the farm to determine the date of the tour. Even if you have difficulty participating on weekends and holidays, or have irregular holidays, please let us know your preferred dates.
Small groups tour
The small size of the group makes it possible to conduct an interactive seminar, rather than a one-way conversation in a large group.
We provide easy-to-understand explanations based on our original textbooks(Japanese Only), Q&A sessions, individual consultations, and so on.
Also, since you will not be with other groups, we can meet the needs of those who are cautious of their surroundings with children, or those who just want to have fun with like-minded people.
See, touch, experience, eat, and learn.
You can deepen your learning not only through the seminar, but also by seeing and touching vines. By actually experiencing a part of the farming experience, you will be able to feel the vitality of the vines, which is not shown in the textbooks or videos, and feel even closer to the grapes.
SCRE GRAPE TOUR Content
SCRE GRAPE TOUR is a 4-hour course, making it ideal for those who want to use their time efficiently. You can also combine this tour with a trip to Okayama, including a winery tour and a visit to a glass greenhouse built in the early Showa period.
Overall schedule(can be modified on a custom-made)
| | |
| --- | --- |
| 11:00~ | Grape Seminar |
| 12:00~ | Lunch |
| 12:40~ | Fruit farm tour and explanation |
| 13:00~ | Grape farming experience |
| 14:20~ | Coffee break |
| 14:40~ | Grapevine Seminar |
| 15:00~ | Q&A session (shopping is also available in the facility) |
| 16:00 | Finish |
Grape Seminar
The professional grape farmer from SCRE Ltd. will explain the necessary knowledge of growing grapes, even for beginners.
You can learn about the history of grape cultivation, which is said to have begun as far back as Roman times, and the current varieties. You will gain a knowledge of the current grape cultivation process. In addition, You can also learn the thoughts and persistence that go into grape cultivation in Okayama, and the techniques and methods.
Lunch
We offer a lunch using local ingredients from Okayama.
We also offer set drinks such as juice made from fruits harvested at the farm, so please enjoy your meal in a relaxing environment surrounded by vineyards, flowers and greenery.
Allergen-free meals are also available.
Fruit farm tour and explanation
You can tour the farm on foot. In winter, the grapes are only on the vines with their leaves almost completely gone, but you can see small vines that will grow in the future and grafted vines (two or more plants are joined together by artificially created cut surfaces to form a single unit; one vine can produce several varieties of grapes).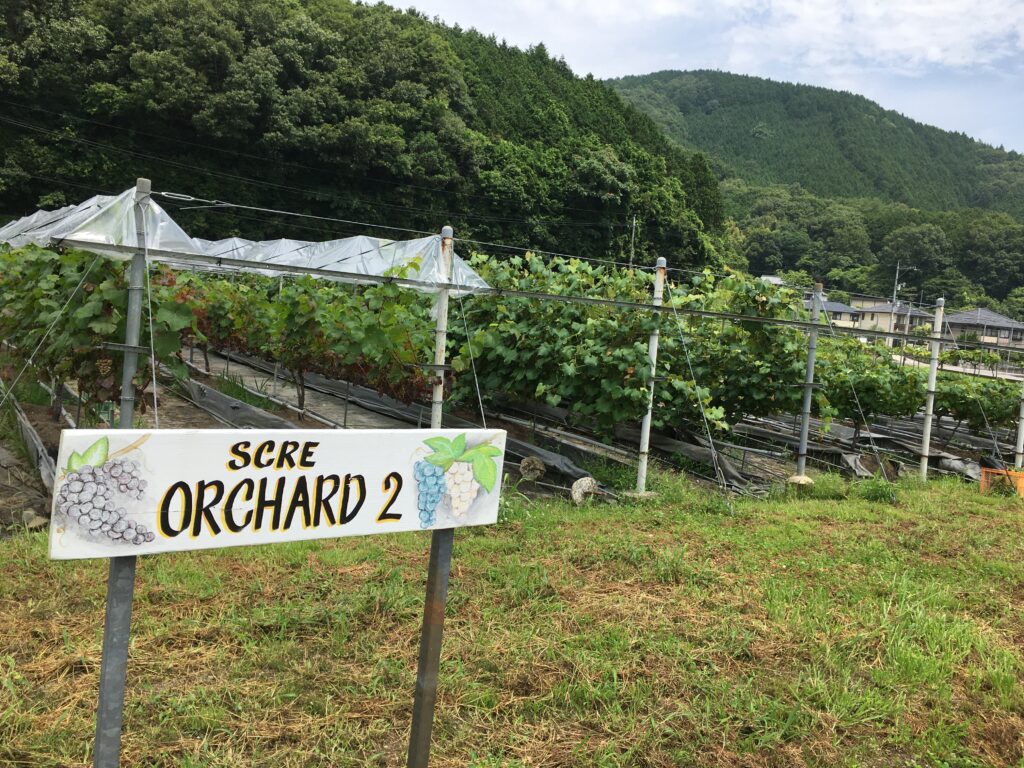 From spring to summer, you can see the leaves grow and the bunches of grapes are worth seeing, which is very typical of a vineyard. There are also varieties of grapes grown outdoors, called alley grapes.
In addition to grapes, SCRE Ltd. also grows orchids and dragon fruits. Enjoy a special tour of the farm, where you can see the precious growing process that can only be seen at that particular time of the year.
One of the attractions of the SCRE GRAPE TOUR is that you can ask any questions you may have or ask for more information.
Agricultural Experience in Season
During the grape growing cycle, the grapes enter a dormant period from November to around February. During this period, the vines and soil are maintained to produce delicious fruits in the following year. Visitors during this period will be able to experience a part of the maintenance work, which is also the foundation of grape production. One of the tasks you will be able to experience is peeling.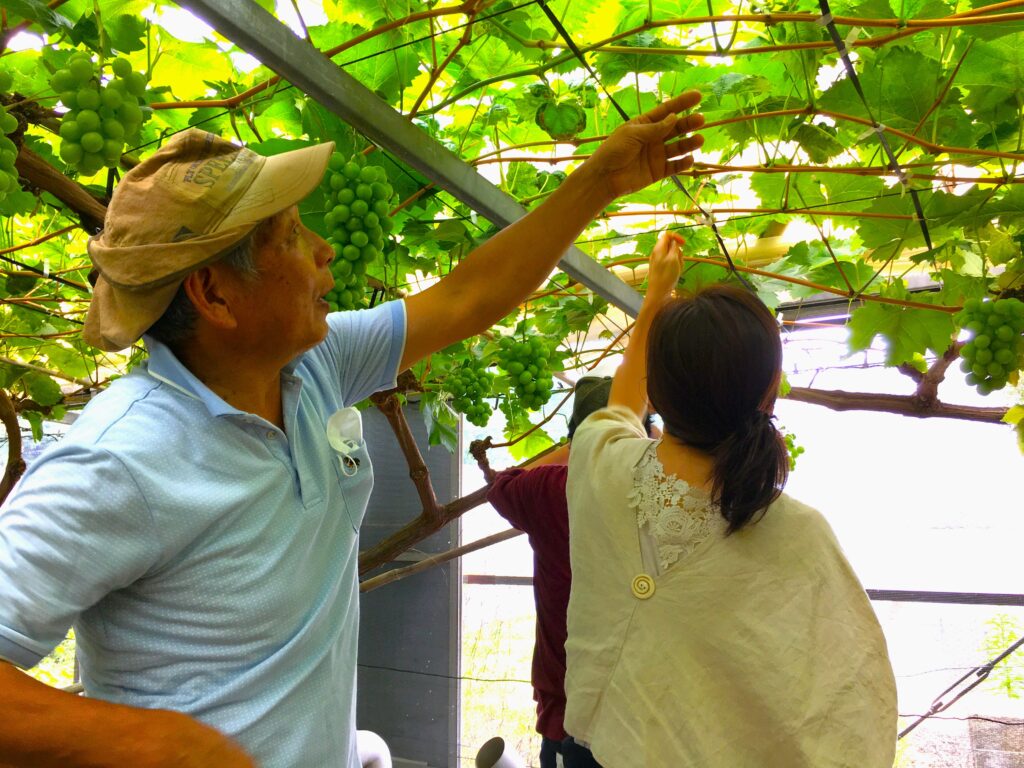 This is the process of peeling the trunks and branches to prevent pests and disease-causing fungi from overwintering inside the vines. Many people are fascinated by the smooth peeling of the peelings.
Around March to May, after the dormant season has passed, the budding season begins, when buds emerge from the branches, and flowering occurs around May. At the same time as the flowering season arrives, grape growers enter their busy season. In order to produce delicious grapes, it is necessary to take various measures at the best timing during this period. During the farming experience, you will experience the work that can only be done at that time of the year under the professionals.
Cutting Experience
You will experience growing grapevines from a "baby" state by taking cuttings, which are grape ivy cut to about 20 cm in length.
In spring, the ivy is planted in a small case and, with proper temperature control, grows into a small grape vine by May. However, there are various conditions that must be met for successful growth, and the probability of success is about 50% even in the best season.
The best season for taking cuttings is around spring (January to May). (You can take cuttings at other seasons as well, but it is difficult to get them to sprout. )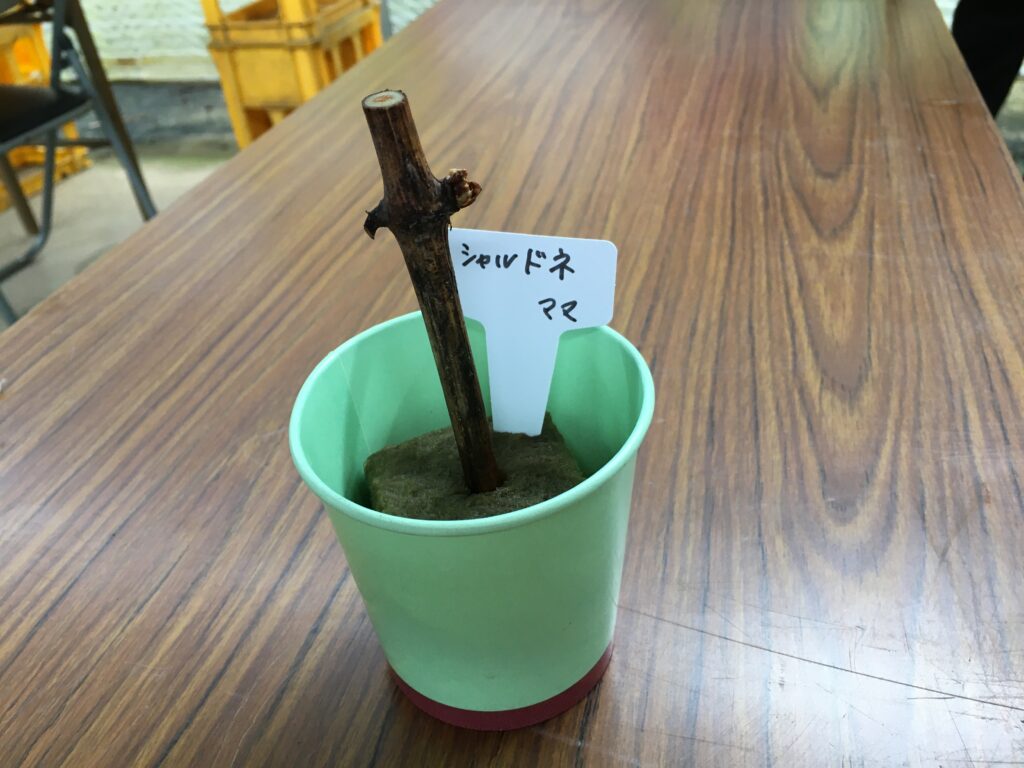 Coffee break
After a bit of activity in the farming experience, you can eat a sweet meal. Depending on the season, you can enjoy grapes and dragon fruit from the farm.
Please feel free to rest or think about your questions for the next seminar.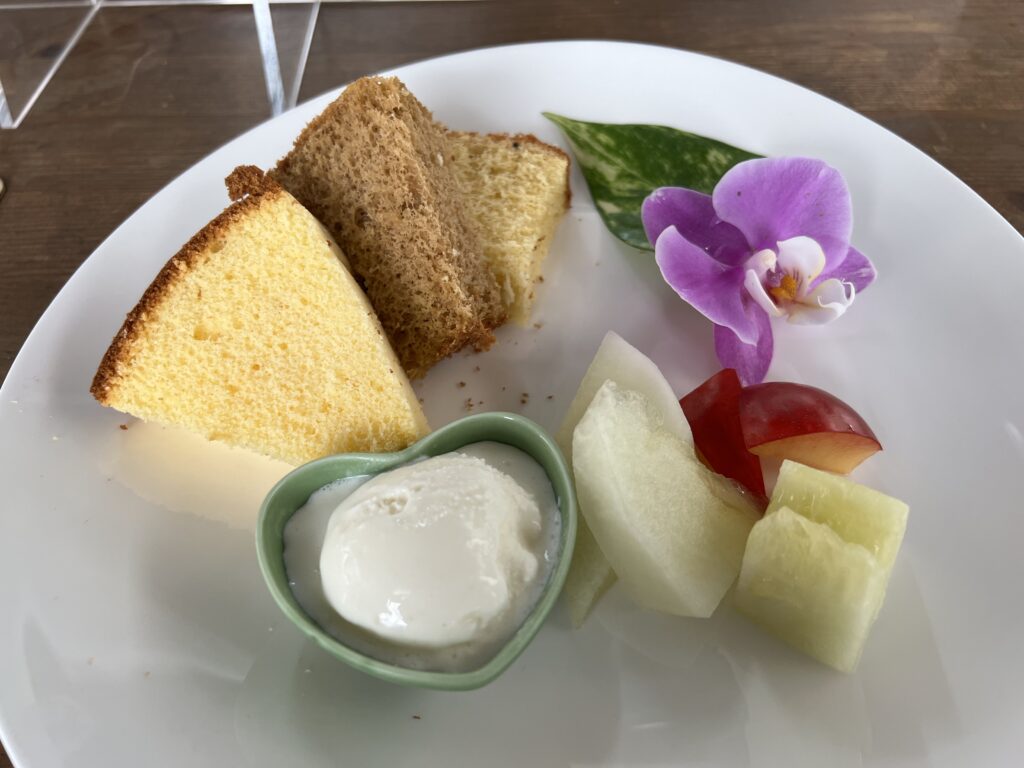 Feedback from visitors
The experience made me want to try to grow them by myself.

There was question time, and I was able to ask everything I wanted to know. It was great to see the view of young grapes in bells and dragon fruit, which I have never seen before.

(Mr. K.K.)
I recently became interested in agriculture, and since I like grapes and eat them often, I wanted to learn more about grape growing.

Even though I am a grape beginner, I learned a lot by visiting the vineyard and listening to explanations based on the textbooks(*Japanese only). I am glad to have experiences. I felt very well.

(Mrs. J.O.)
The farmer's stories were interesting and fun.

I enjoyed Lunch, juice and sweets. I enjoyed the farming experience and was able to learn what I wanted to learn in detail. It was the happiest time of my life.

(Mrs. Y.A.)
I joined the tour because I have potted grape vines at home and wanted to learn about them.

I learned how to prune, when to prune, and other management and creative ways that I can do at home right away. I also learned a lot from the hands-on experience of actual work and cuttings.

I was very satisfied with the tour. I wish we could have a tour several times a year to experience each season's work.

(Mrs. M.A.)
Related SDGs
This product supports the following SDGs
SDGs15:Life on land
SDGs17:Partnerships for the Goals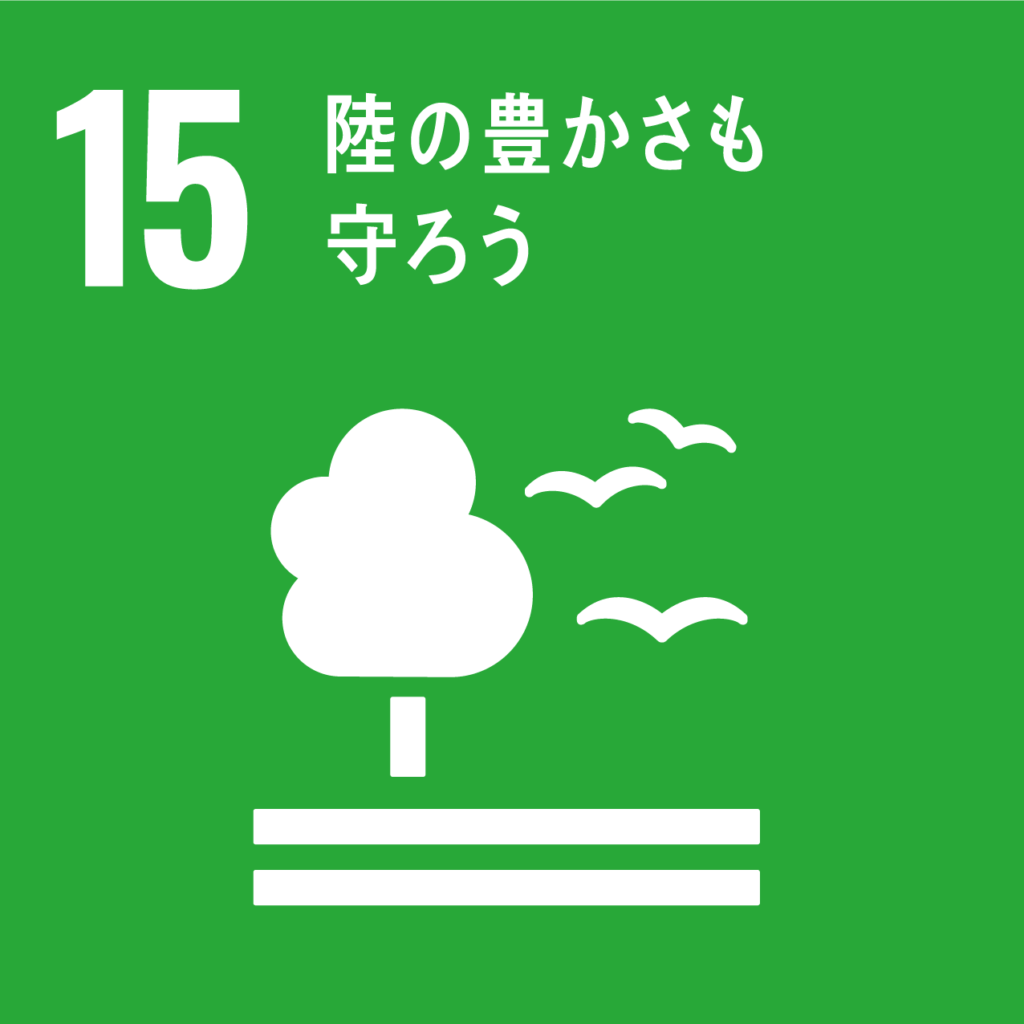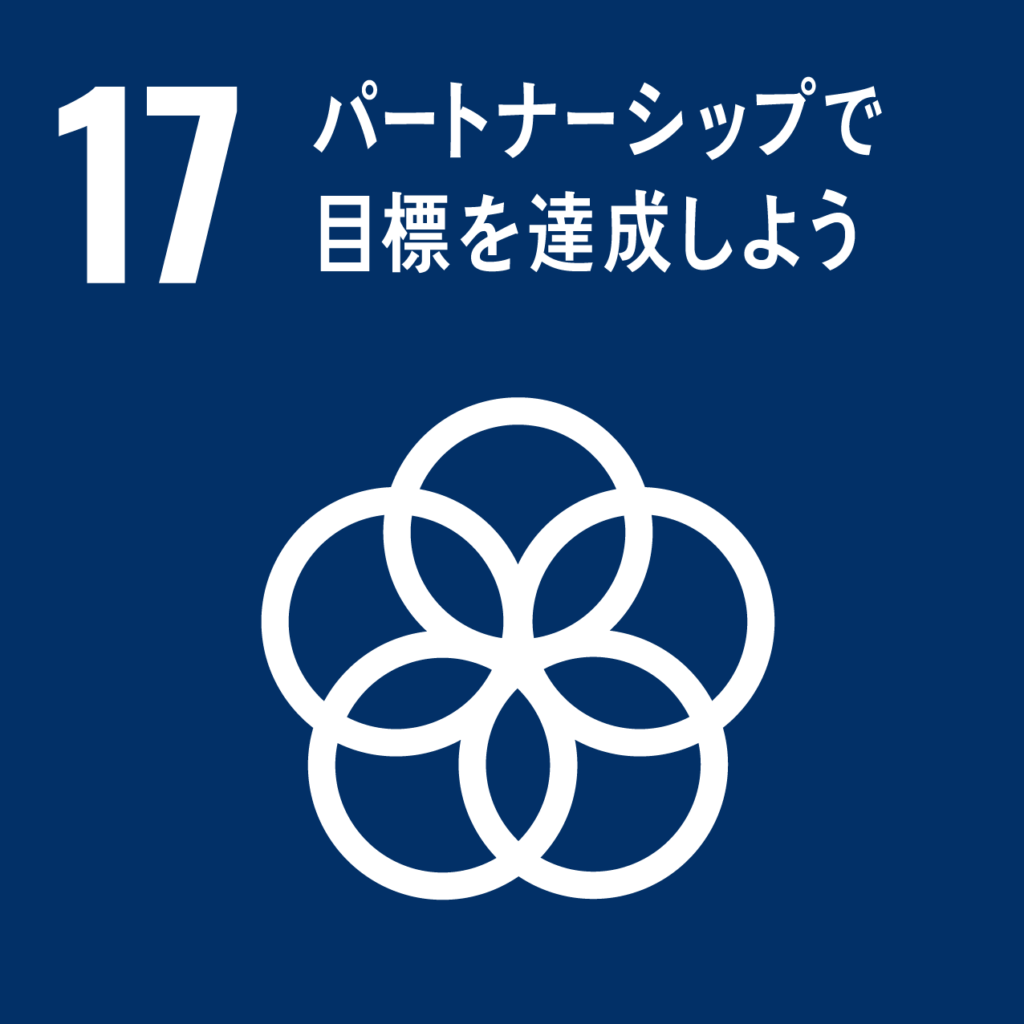 Flow from the application to the tour
Terms and Conditions (e.g. of a tour)
Number of persons: Maximum 20 persons per group (We accept groups)
Participation fee: Please inquire
Application
If you are interested in participating, please contact us using the form below.
Hearing
Preferred dates and number of participants
Requests for travel plans incorporating the SCRE GRAPE TOUR (lodging, sightseeing, meeting place, time, etc.)
Any special considerations (e.g., allergy information)
Planning (proposal) and Contract
Please check our proposed plan. Please let us know at this time if there are any changes you would like to make.
Once the plan and amount are finalized and payment is confirmed, the contract will be signed.
※Please note that the varieties that can be harvested and the work that can be experienced may be subject to change depending on the crops and weather conditions.
Tour day
We will inform you in advance of precautions such as what to wear and what to bring, so please be prepared for a safe and enjoyable experience.
Service Q&A
What is included in the service?

The following (1) through (4) are included in the basic fee at the SCRE GRAPE TOUR.
(1)Grape seminar…text fee included
(2)Lunch…meal and drink set
(3)Agricultural experience…experience taking care of grape vines (contents vary depending on the season)
(4)Coffee break…set of sweets and drinks

Fees related to delivery of two or more cuttings (shipping, small pot set, box fee), use of the attached café off the menu, use of the store, and travel expenses to the farm are not included in the service content. Please feel free to contact us for more information.

Is there a cancellation policy?

Cancellation after payment has been made may incur a cancellation fee. For details, please refer to our General Terms and Conditions of Travel Agency Business.

Can children and the elderly participate?

There is no age limit, but the seminar will last about 1 hour and 30 minutes in total, so please consult with us if you have difficulty attending the seminar for a long period of time or experiencing agriculture in the vineyard.

What kind of clothing should I wear?

Please wear comfortable clothes and non-heeled shoes. The seminar room and eating area is air-conditioned, but we ask that you take measures against heat and cold on your own.

Is the event cancelled in case of rain?

The event will be held even if it rains. The seminar and farming experience will take place entirely inside the greenhouses, so it can be held regardless of the weather. Please bring rain gear, as you will be moving around uncovered areas for farm tours, etc.

*In the event of heavy rain or storm warnings, the tour will be cancelled depending on the situation.